How A Mentor Can Help Your Business
By Bill Warner, EntreDot Executive Director and Executive Mentor
I am often asked what a business mentor is, and I usually say that a mentor is an impartial person that holds an entrepreneur accountable for their own business objectives and plans, and guides and advises them towards achieving their desired results. In a way, a mentor is the purposeful glue between objectives and results. Then I am asked if that isn't what a business consultant or business coach does. I usually say "hopefully," but that a consultant actually performs operational roles in the business, while mentors don't. Coaches are certainly performing mentorship but are also teaching and instructing often making them also accountable for the business results achieved by the entrepreneur. The main difference is that consultants and coaches are far less impartial with a lot at stake for personal reward.
Well, then the debate starts about how clueless my answer is and we start into the debate about what mentors, consultants and coaches are. The debate never ends, and we are all wrong because we don't have a set of principles to guide us. Of course, I also claim I am right.
Entrepreneurs Need Mentoring
North Carolina has a comprehensive array of entrepreneurship education programs throughout the community college and university systems including various other private and public organizations. Co-working space abounds. The problem is that we have little help for entrepreneurs once they have completed these programs and actually try to start a business and deal with the hundreds of details involved in doing it well. Actually, starting a business is a whole lot harder than passing academic tests about the subject and collaborating with each other in meet-ups and co-working spaces.
The issue is that all of these entrepreneurs have need of business management and leadership expertise they don't necessarily have, including:
Business strategy, business modeling and planning discipline to make sure the business is focused on a viable market with a winning product/service that has a competitive advantage,
Forecasting and financing ensuring that marketing and sales plans are realistic, and that cash is well managed,
Operational discipline and judgment to increase the chances of success by making fewer mistakes,
Industry connections that can help accelerate the business into its targeted markets and create effective partnerships for its operations and
Start-up company experience that can instill the wisdom of what it takes to really start and manage an emerging business.
Entrepreneurs often do not know where to turn to perform even the most basic things in creating and managing a business. They need help with such issues as:
Financing the early months of the company in order to cover start-up costs, capital equipment and operating expenses,
Getting the necessary campaigns and skills in place to execute their marketing and sales plans,
Establishing industry relationships that will further enable sales and operational efficiency,
How to accomplish technology transfer, protect intellectual property and apply for patents and trademarks and
Putting the legal, governing and regulatory infrastructure in place for the company along with the necessary human resources programs.
Consider Getting a Mentor
Think about it. Being an entrepreneur can be a lonely experience filled with doubts about where and how to get good advice. Picking someone that has solid business experience, a lot of know-how in a lot of business disciplines and the ability to provide an impartial relationship while providing advice and guidance, can bring you considerable peace of mind. Getting advice from friends, business associates, employees, consultants, vendors or investors is filled with partiality that will influence any advice you get from them. The one you are looking for is the mentor who will ask you lots of questions, enabling you to make solid decisions, without telling you what to do. This way, you make and own the business decisions, while the mentor advises and guides to that you don't make obvious terrible mistakes.
About the Author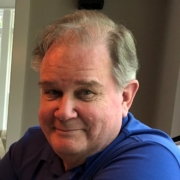 Bill Warner is co-founder and Executive Director of EntreDot, a non-profit organization that helps entrepreneurs start new businesses. He is also a Fund Executive of the Inception Micro Angel Fund (IMAF-RTP), an angel investor organization and Managing Director of Paladin and Associates, a business consulting firm.