Finding Customers: Have a Plan, It's Not Guesswork
By Bill Warner, EntreDot Executive Director and Executive Mentor
Finding customers through the right marketing is key to your success. Business owners often come up short when explaining how they are going to achieve marketing awareness of their products or services.
Why? Because they haven't first defined their own company's core values and vision. Once you're done that, then you'll be able to have a clear path in sight.
Random marketing through search engine optimization, social media posts, widespread internet advertising, attendance at trade shows, referral networks and email campaigns will not impress anyone and will leave the impression that you are unfocused (if you're even leaving an impression at all) and will probably result in a lot of wasted money and probably won't help you finding customers.
Creating a marketing strategy is not about what marketing channels you know how to use, but about how your potential customers try to find the products and services they need. You first must understand that or you may fail miserably. When explaining this aspect of your business, you need to bring your marketing programs to life with specific targets and expected results that are focused on your target market.
The Purpose of Marketing is Finding Customers
The backbone of a company is their opportunity to create a strong brand image and a positive public image, and again, that's the backbone. The PURPOSE of marketing is to create market awareness and find qualified customer leads that will be approached with an appropriate sales strategy leading to the sometimes-elusive sale. Every marketing program you launch should have specific objectives for the number of qualified leads you want to create and should be designed and managed to achieve those objectives.
If you need help with this, utilize the services of a reputable marketing consultant that has demonstrable marketing experience to help you finding customers. Coupled with your knowledge of the market, work with them on the marketing plan to achieve your objectives.
Have Criteria for Qualified Leads
Establish the criteria for what a qualified lead is in your target market while being as objective as possible. Some of the elements of a qualified lead are that the potential customer has:
A demonstrable need for your product or service
The urgency to buy it now
Funds available to make the purchase
A purchase decision making process
The authority to make the purchase decision
You need to have a clear understanding about your potential customer's sales cycle so that you don't waste valuable time and marketing and sales resources on customer leads that are not likely to make a purchase. Establish what their "must haves" are and stick to them. That means you have to ask these qualification questions before you spend time in any sales process. Of course, there could be some other mitigating reason to go ahead with an unqualified lead. You may want to simply create awareness for some other benefit like getting referrals or some other form of visibility for your effort. For those potential customers who do not qualify now, politely move on while leaving open the possibility of them qualifying sometime in the future.
The Foundation of Effective Marketing Programs
At the heart of all marketing programs is a compelling set of marketing messages that bring to life the value that your product or service brings to potential customers. These messages create an understanding by your potential customer who needs that your products or services fulfilled and the quantifiable benefits that they'll receive.
These messages become the basis of what you say to potential customers when you qualify them, and appear on your website and in all your marketing and sales collateral. Then, all of the marketing awareness channels you use will bring your potential customers to your website to learn about how your products and services will fulfill their needs. The key to success is that you are using the marketing awareness channels that they are accustomed to.
Creating Qualified Leads
When you're ready for finding customers, you need to know that you have the real possibility of generating qualified leads. You need to be very specific about where you will find them and how many there will be. Some of the primary lead generation vehicles are:
A website that is optimized for searches performed by potential customers
Social media outreach on relevant platforms
Purposely chosen trade shows that are attended by your market
Advertisements or advertorials in trade magazines read by your potential customers
Personal contact lists that can be reached through email campaigns
Telemarketing campaigns to potential customers in your target market
Whatever lead generation programs you employ, you need to have an objective plan for specific results. Such a plan is based on marketing lead generation productivity assumptions that help you determine the number of contacts you need to make in order to actually create the number of qualified leads that your sales team needs in order to achieve its sales objectives. An experienced marketing consultant should be able to give you reliable estimates for the various marketing productivity rates for the marketing channels and kinds of potential customers you are trying to reach.
Manage for Results
You need to be comfortable that your marketing programs will really be able to achieve the customer awareness that will quickly generate revenue growth. Be specific and manage for specific results. Track the number of contacts attempted, the impressions made, the number of click-throughs, the number of qualified leads generated and ultimately the sales results achieved. Also determine through your analytics why potential leads are not responding and didn't buy so that you can modify your qualification criteria accordingly, modify your marketing messaging, change to other marketing channels or even change what you are offering.
Add it All Up
Know what it costs to generate leads and convert leads to a closed sale. This is your cost of customer acquisition. You need to know that your marketing and sales process is efficient and reasonable for what you gain in revenue from each sale. Calculate the cost of customer acquisition as the total marketing and sales expense over a period of time, divided by number of customers acquired. Compare that to the amount of sales revenue you get from those customers so you are sure you are getting a reasonable return on your marketing and sales expense.
Marketing plans should be managed through a defined process and the use of meaningful performance metrics to assure efficient and cost-effective execution. We'd love to help you get started on the right track.
About the Author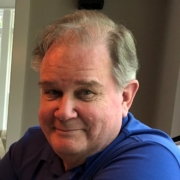 Bill Warner is co-founder and Executive Director of EntreDot, a non-profit organization that helps entrepreneurs start new businesses. He is also a Fund Executive of the Inception Micro Angel Fund (IMAF-RTP), an angel investor organization and Managing Director of Paladin and Associates, a business consulting firm.